Oi Soi Oi - Danish Design with an Asian twist, all handmade in Vietnam. We seek to combine the best of two worlds. The clean and simple Scandinavian Design, with the colorful and exotic style of Asia. A unique, eclectic, and personal style.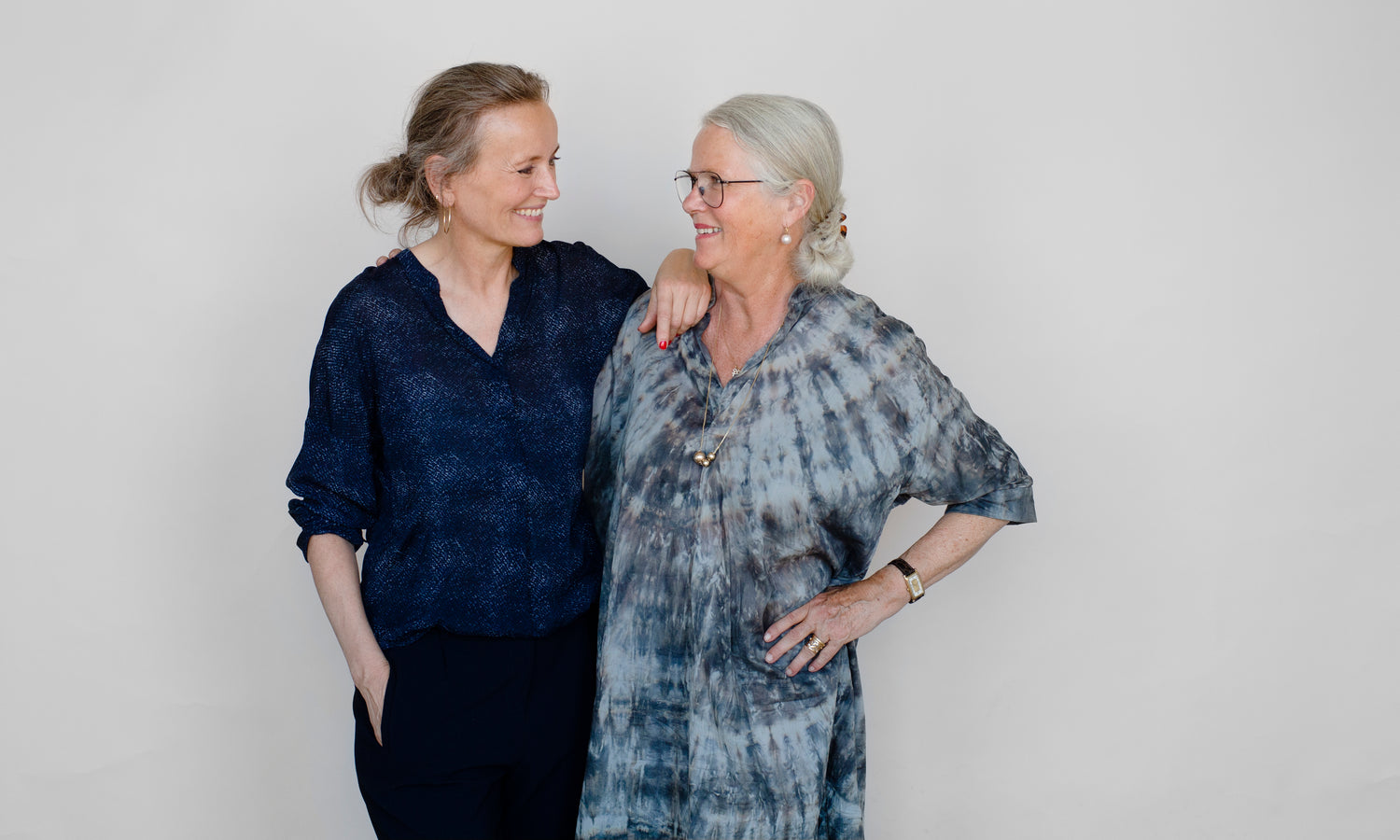 Oi Soi Oi is a Danish company that designs and produces interior décor. These Danish designs are all handmade in our own established ethical workshops in Vietnam. All are based on proud craft traditions. The company was founded by Britt Goodall and Christina Thorbøll in 2007. The head office is located outside Copenhagen, Denmark. Britt has lived in Hanoi, Vietnam for more than 20 years. Through our office in Hanoi, we ensure consistent high quality and make sure that our production is carried out in a sustainable and respectful way.
-Founders Christina Thorbøll (left) & Britt Goodall (right).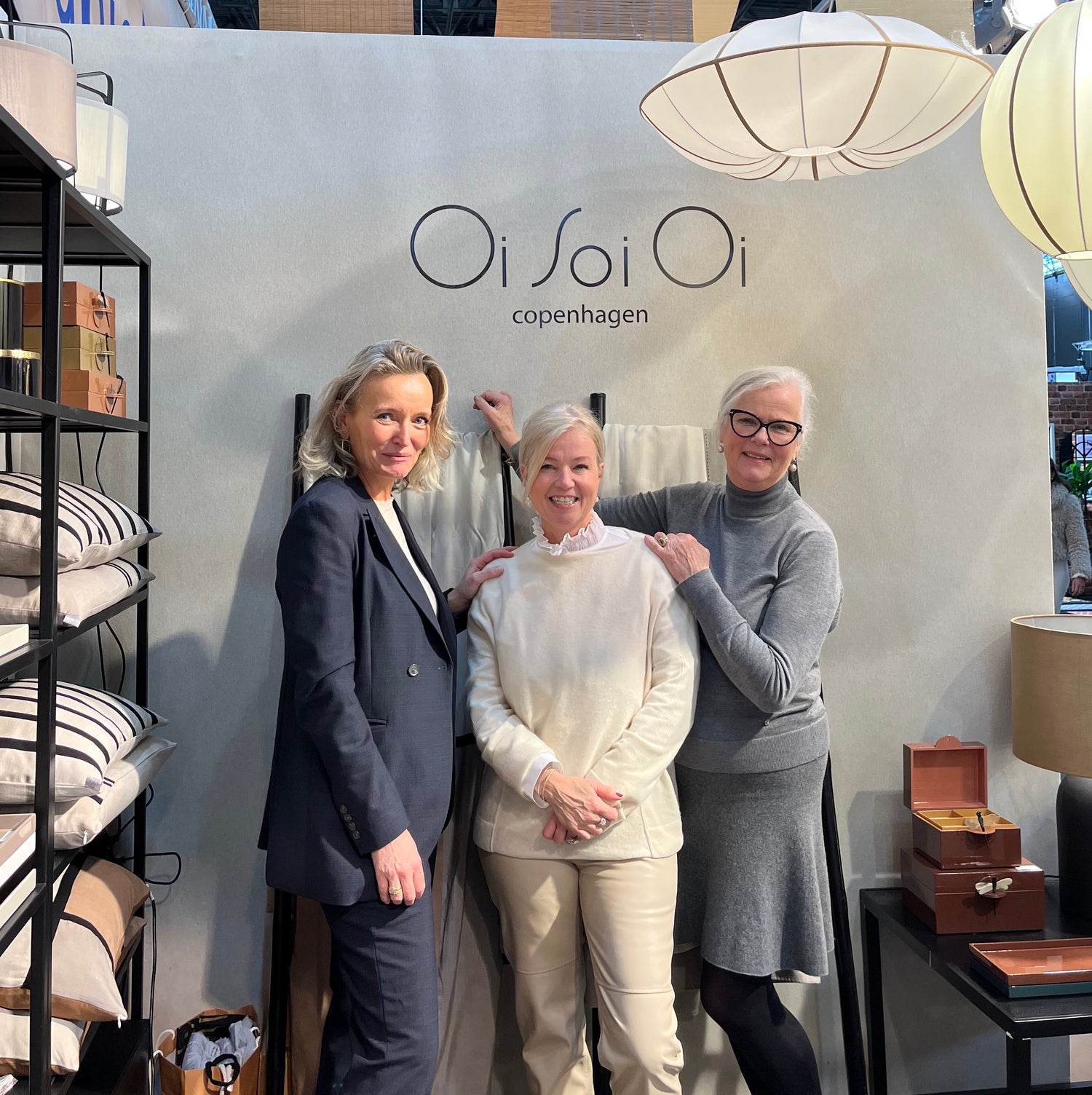 Summer of 2022, Dorte Sorensen met Christina and Britt in Denmark. From the beginning, they were kindred spirits with a strong passion for lampshades, décor, and business. Come to find out Christina and Dorte have several mutual friends and Britt had met Dorte's mom at a tradeshow over 15 years ago. At this time, Dorte's mother had recently passed. She was an entrepreneurial businesswoman who built one of the leading lampshade factories in Scandinavia. Dorte has always felt the desire to continue her mother's legacy and this was her sign. Dorte grew up in Denmark and has lived in the USA for over 36 years. Dorte has worked in the industry for many years. With her Danish background and knowledge of the US Market, the three ladies found a personal and business partnership to take Oi Soi Oi to the USA. 
-Dorte shown in the middle with Christina (left) & Britt (right).
Oi Soi Oi USA was launched in December, 2022.  
Oi Soi Oi USA's headquarter in the USA is in Atlanta, Georgia.
The cornerstone of the Oi Soi Oi concept is respect for the people we work with - suppliers, customers, and coworkers.
Oi Soi Oi - Made by hand, handle with care.